Turning pumps into smart devices
Whereas monitoring systems are common for big, engineered pumps in critical applications, smaller process pumps rarely come with such a feature. Sulzer is developing a smart sensor for process pumps. The sensor can measure the temperature and vibration of pumps in the field and transfer this information wirelessly to a cloud database.
More
It is 5 p.m. on a Wednesday afternoon. You have done your work as plant engineer in a pulp and paper factory for the day and are looking forward to spending the evening with your family. On your way out, your phone vibrates. You look at the screen: "High vibration on the bearing unit of process pump 11! There are 250 hours of life remaining. Click here for details."

You open the Sulzer app on your mobile phone. A dashboard appears. You check the performance measurements of your pump. They confirm that the bearing unit needs to be replaced. You click on the Webshop icon. The correct spare part is indicated by the system. You order the component. Sulzer will now deliver your spare part. It is 5:15 p.m. You have just avoided an unplanned outage that would have taken you days and cost your company a lot of money otherwise. Now it's time to go home and enjoy the evening with your family.
Making order out of data chaos with BLUE BOX™
See how Sulzer's intelligent software solution BLUE BOX makes your energy efficiency visible and identifies pumping challenges in near real time.
In industries such as oil and gas and power generation, a large amount of data is gathered for the day-to-day operation of a pumping installation. Bringing order to this data chaos is complex and time-consuming. However, there is a lot of benefit in analyzing that data and taking actions based on the insights gained: It delivers significant savings, optimizes the asset's lifespan, and reduces operational risks.
Sulzer has developed an innovative, integrated, and intelligent software solution called BLUE BOX. It identifies unreliable and inefficient pumps in near real time and helps customers optimize their pumping systems.

Learn more at www.sulzer.com/bluebox.
Closing the gap
Thanks to a sensor in the pump and an automatic warning system, the employee in the example above was able to quickly solve an arising problem. Whereas such control features are common in complex pumps in high-risk areas such as the oil and gas industry, configured pumps rarely come with this option.
As technology becomes more affordable, sensors for medium-sized pumps are delivering tangible benefits to the customer. It is especially worth monitoring equipment in pulp and paper factories, as well as the sugar, food, and fertilizer industries.
Many pumps in the field run until they fail. Because Sulzer knows that reliability is key to saving costs for our customers, we are changing this situation.
Listen to what your pumps have to say
Have you ever wondered how your pumps are performing in the field? With Sulzer's IoT-ready device that collects data you will have all the information you need about your pumps.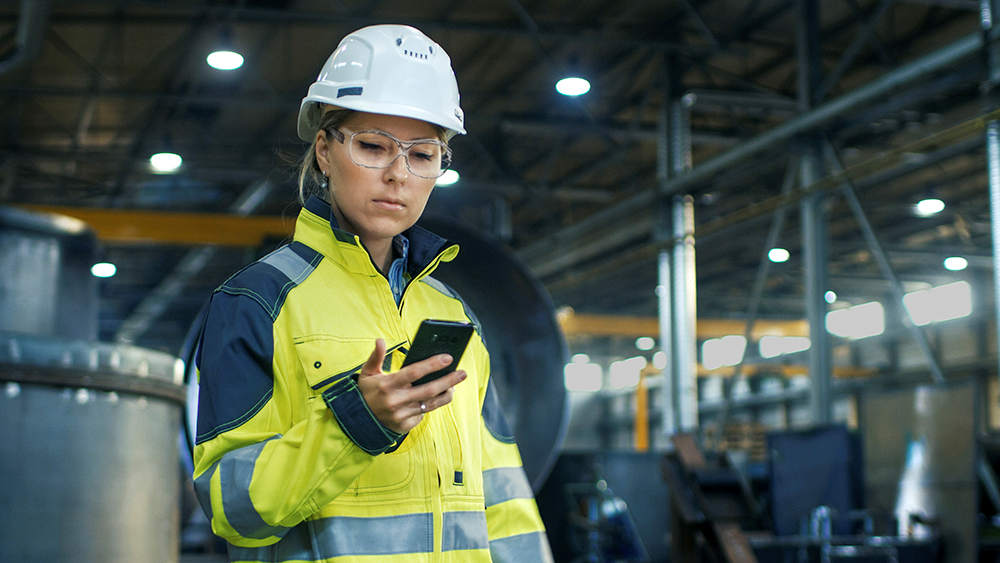 Sulzer's smart sensor is attached to the pumps in the field. It registers the pumps' temperature and vibration values – without any wiring. The gateway receives the data from the sensor and transfers it to a cloud. You can access all the data on a dashboard – either on your desktop or on your mobile app.
A sensor transfers the information about the pump's performance via gateway to a cloud. Customers can directly access this data on their computer or mobile device.
Connecting pumps to the Internet
Sulzer is developing a new device that connects non-instrumented pumps to the Internet and enables data collection.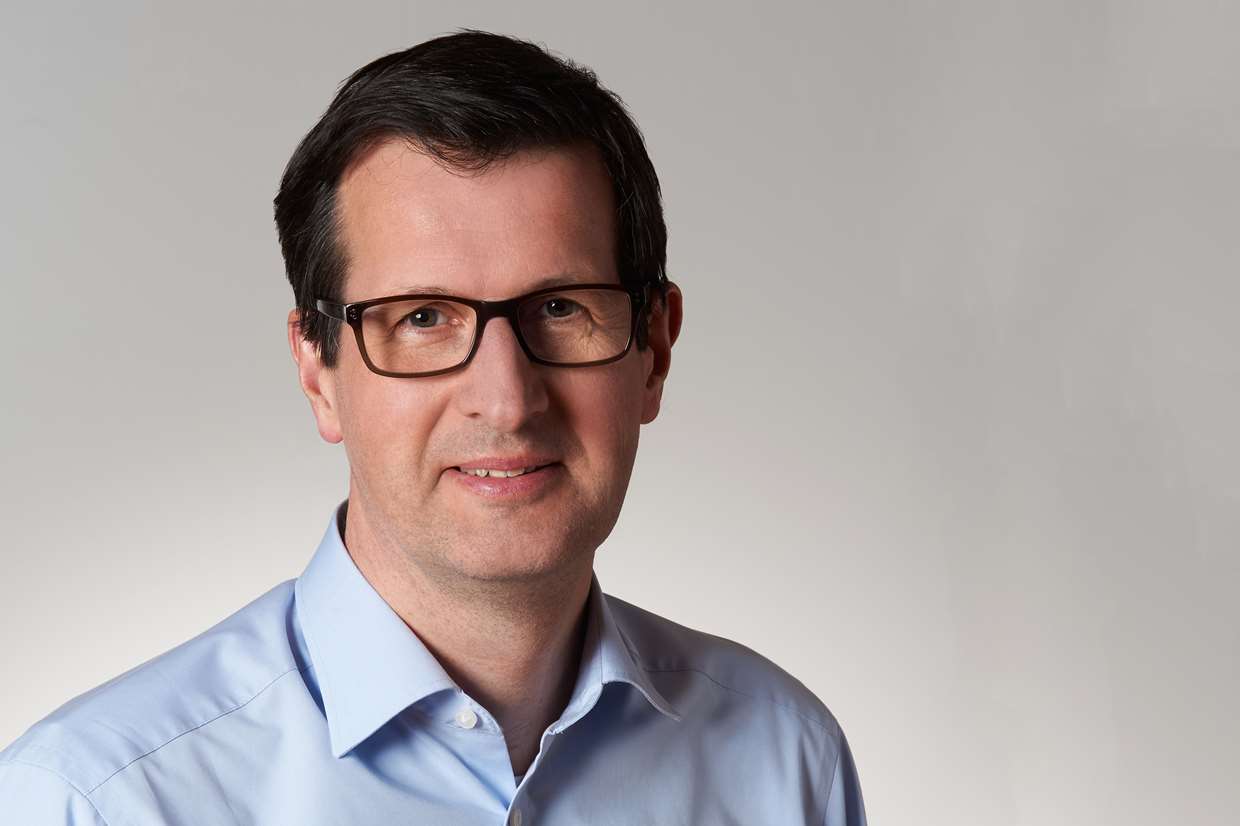 With Sulzer's sensor solutions and applications, we turn your pumps into smart devices. You will be in control of your installed pumps base – anytime and anywhere you need.

Ralf Gerdes

Head Global Technology
Sulzer's smart sensor is attached to the pumps, and it registers the pumps' temperature and vibration values – without any wiring. It then transfers this data to a cloud. The data is displayed on a dashboard – either on a desktop or mobile app.
Sulzer customers have all the information they need about their pumps in one place: the bill of material, analytics of temperature and vibration of the pump, and a Webshop where they can directly order spare parts. There is no need to spend time looking up a pump's specification. Everything is available in the app.
Finland and Switzerland – a team effort

The idea for such a device came up at Sulzer in Finland and Switzerland at around the same time. By listening to customers, the teams soon recognized the vast potential of smart sensors for process pumps. They joined efforts and worked out the manifold specifications for such a sensor – from sourcing to material to IT requirements.
In 2018, the sensor will be tested at customer facilities. Afterwards, it will be ready to use in the field. In the near future, Sulzer's goal is to deliver its new process pumps with the integrated sensor so customers benefit from the entire package.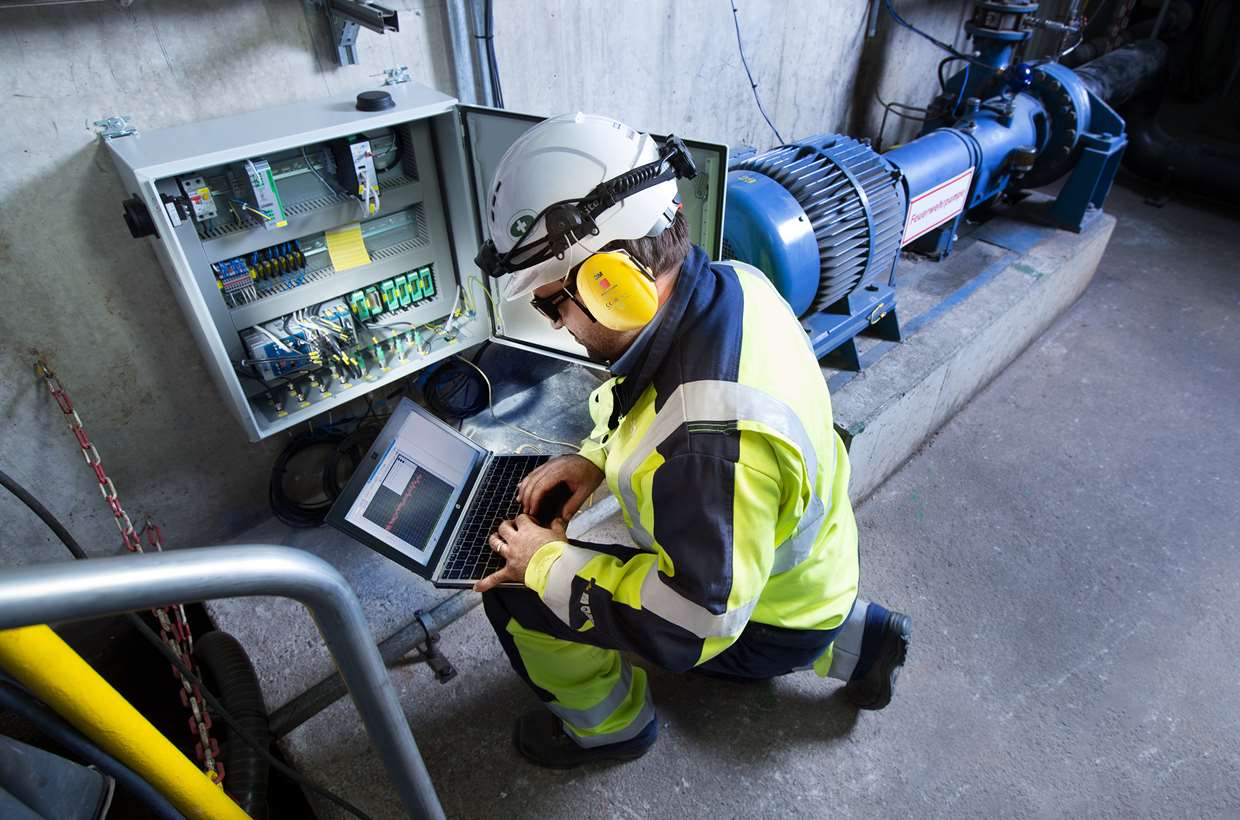 Diagnosing your pumps – optimizing performance
DOC BOX by Sulzer is a set of services to help you optimize your pumps' reliability, efficiency, and performance.
Pumping systems may suffer from various issues throughout their operational lifespan. Often these problems are hidden. High vibration, temperature, pressure pulsations, and other factors may affect the equipment and cause it to run problematically. The pump or pump system may even have undergone several interventions, yet no solution is apparent. Performance issues with any single pump can have a big impact on overall productivity.
Ultimately, it takes a specific combination of technology, expertise, and experience to resolve the situation. Sulzer's DOC BOX is able to precisely diagnose the issues of your critical assets.
How does it work? DOC BOX is temporarily deployed to "problem pumps" that are insufficiently instrumented. It collects data while in operation and transforms it into insights. In this way, DOC BOX has the potential to deliver significant savings and improve the overall profitability of customers' applications.
Interested in more stories about our products and services? Check them out at www.sulzer.com/stories.