Faster than ever: delivering pump spare parts within 48 hours
In a world where everything gets faster and faster, delivery time becomes a decisive success factor in the service business. Sulzer's Rotating Equipment Services division was able to cut our average delivery time from ten weeks to eight days – and we aspire to be even faster.
More
Outages at a customer's site are costly. Equipment that fails needs a fast replacement. Thus, lead time is a decisive success factor in the service business. Early in 2016, Sulzer initiated Project JUMP.

48
hours
Our goal is to reduce the time to shipment to 48 hours
The name says it all; the goal was to make a significant jump in the speed of delivery. Accordingly, the team set a quite radical target: manufacturing and getting certain types of pump spare parts (simple, turned, and consumables) ready to be shipped within 48 hours – down from a historical average of more than ten weeks.

If you do the math, this means that Sulzer aspires to be 35 times faster than in the past. Such acceleration not only requires a lot of motivation from everybody involved, it requires new ways of doing things.

Faster and better with an online ordering tool for coils
With the development of an advanced ordering service for electromechanical coils, Sulzer was able to significantly improve the way that designs for high-voltage coils are shared with Sulzer engineers and customers alike.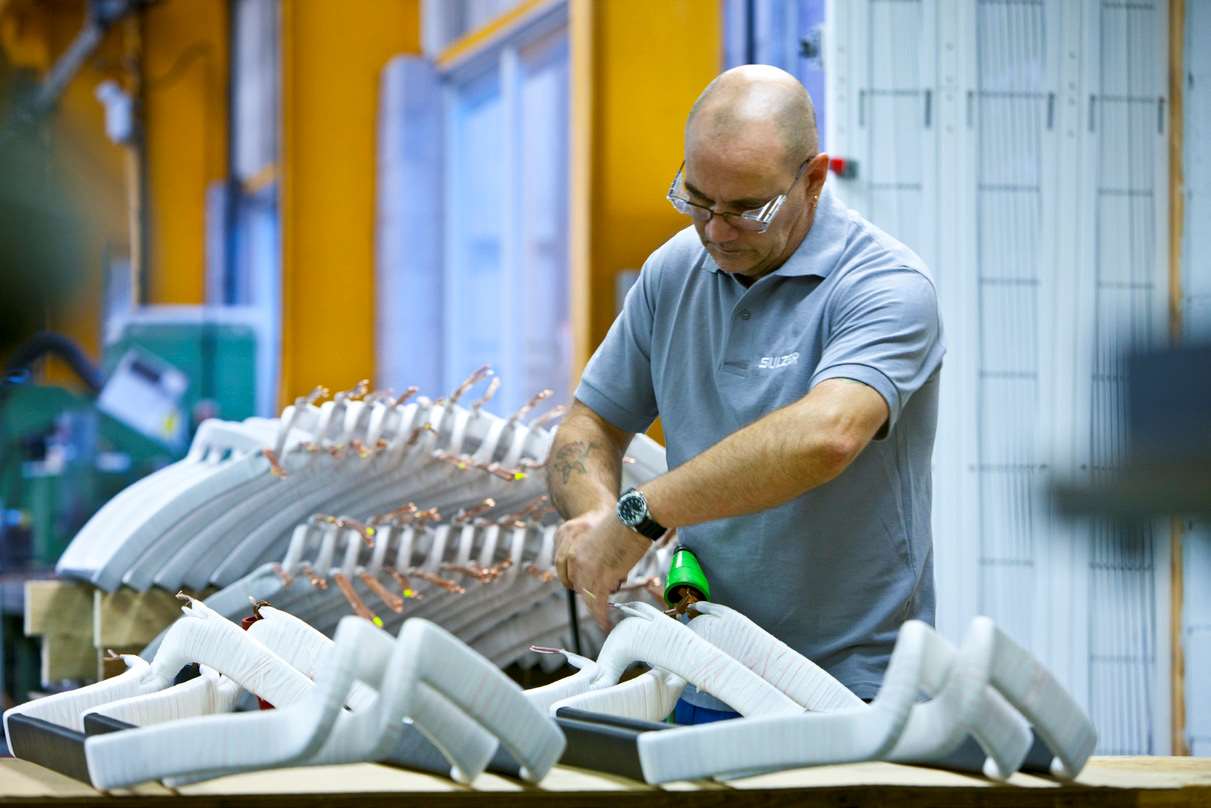 The electric motor has been with us for almost 200 years. Very little has changed regarding the complex engineering calculations necessary to build or repair the modern day electric motor. In addition, the skills required to perform a successful repair on a motor or generator are still predominantly manual.

How can you transfer something that is perceived as being "old technology" to the digital age? How can digitalization help speed up the quotation process for the customers? The answer was an advanced ordering service for coils that Sulzer developed. It is an online database of 3D designs for high-voltage coils.

In the past, a customer sometimes had to wait days for a quotation that included drawings because the production of high-quality technical drawings was often a bottleneck in the company. With the new online tool, customers can now access a full suite of drawings as well as generate a quotation online within minutes. All they have to do is enter their specifications into the online platform – much like a car configurator.

The new process has significantly improved efficiency. The team is now able to create the quotation as well as a full suite of drawings within hours instead of several days.

Thinking in days instead of months
Not only was the target radical, the implementation was, too. The teams in all locations around the world where pump parts are manufactured initiated new processes. Visualization played an important role. Every department received a monitor that displays their orders on a real-time basis and shows the project status as well as targets for the transactions.

Project JUMP has brought us a huge leap forward and has opened other great opportunities for future improvement. Rotating Equipment Services is getting faster and better for our customers.

Daniel Bischofberger

Division President Rotating Equipment Services
Other measures included speeding up deliveries from partner companies, standardizing raw materials, establishing new machines in cell layout, and introducing a new production planning and scheduling software.

However, one of the most important things was a change of mindset. Employees are now starting to think in hours or days instead of weeks or months.

Design your own mascara
To satisfy customers' needs for design flexibility and cost-effectiveness, Sulzer is developing an online configurator for our beauty offering.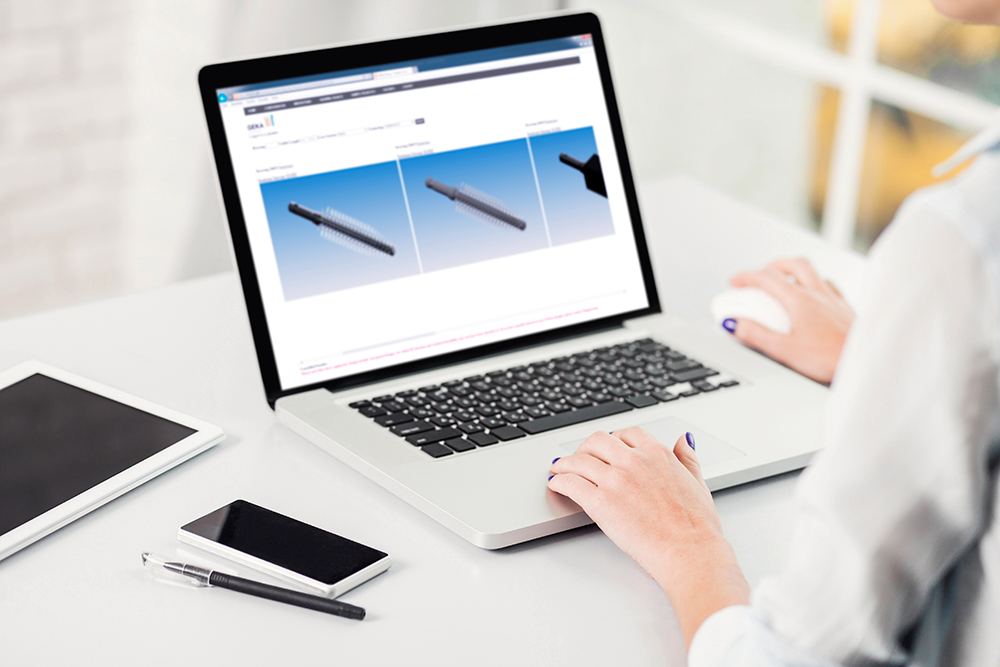 Longer eyelashes? Thicker lashes? More volume? The requirements for mascara brushes are manifold. Likewise, design requirements for the bottle and caps are customer-specific.

Though big cosmetic firms have the means to create new designs and to pay for the tools to produce the mascara, independent brands often lack these financial means. At the same time, they appreciate a certain design freedom.

Sulzer's Applicator Systems division is developing an online configurator for our beauty offering. Customers can select from a range of standard components and packaging options and combine them into an individual product.

In this way, the mascara is customized at an affordable price. The product does not have to be developed from scratch and does not require extra tools in the manufacturing process. This also shortens the development process and thereby drives speed to market.

From ten weeks to eight days

By the end of 2017, we were able to reduce the average time in which our parts were ready to be shipped to eight days. A third of these orders were delivered within 48 hours. "We are proud of this achievement. However, we are not done yet," says Daniel Bischofberger, Division President Rotating Equipment Services. The next step is increasing the percentage of spare parts that can be delivered to the customer within 48 hours. Moreover, we want to apply the project to more and more categories of parts. "We'll continue to implement Project JUMP on a global scale. Our teams work relentlessly to get our products to our customers faster than ever," Daniel Bischofberger says.

Thanks to JUMP, Sulzer managed to reduce the average time in which pump parts were ready to be shipped from ten weeks to eight days.
Interested in more stories about our products and services? Check them out at www.sulzer.com/stories.