Incentives for sustainable performance
Winterthur, February 27, 2018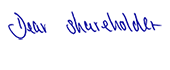 On behalf of the Board of Directors and the Nomination and Remuneration Committee of Sulzer, please find enclosed our 2017 Compensation Report.

The purpose of the Sulzer compensation policy is to enable the company to attract, retain, and motivate the talent that is key to the company's performance and long-term success. With that in mind, our compensation programs have been designed to reward performance that delivers sustainable growth, and long-term shareholder value creation.

During the reporting year, the Board of Directors and the Nomination and Remuneration Committee continued to review Sulzer's compensation policy and programs to ensure that they are aligned with the company's strategy and shareholders' interests. We also reviewed our compliance with the regulatory requirements and concluded that no fundamental changes were necessary. Furthermore, the Nomination and Remuneration Committee performed its regular activities throughout the year such as the performance goal setting at the beginning of the year and the performance assessment at year end, as well as a review of the global job evaluation methodology and the benchmarking process. We also reviewed the compensation of the members of the Board and of the Executive Committee and oversaw the preparation of the Compensation Report presented to the 2018 Annual General Meeting (AGM).

A continued focus of the Nomination and Remuneration Committee was on the development and the succession planning of the Executive Committee. Consequently, we appointed the new Division President Pumps Equipment, Michael Streicher, on January 1, 2018 from within the company. Michael succeeds César Montenegro who is retiring after 40 years with Sulzer. This internal promotion speaks for our structured succession planning and talent development process. We also appointed a strong successor to the CFO, Jill Lee, who has been a Board member of Sulzer since 2011 and assumes her position in April 2018. She has significant understanding and knowledge of the company which will ensure a smooth transition and continuity of the role.

On the following pages, you will find further information on our activities and on the Sulzer compensation system and governance. This Compensation Report will be submitted for a non-binding, consultative shareholders' vote at the AGM in April 2018. Shareholders will also vote on the maximum aggregate compensation amount to the Board for the term from the 2018 AGM to the 2019 AGM and on the maximum aggregate Executive Committee compensation for 2019.

Looking ahead, we are committed to regularly assess and review our compensation programs to ensure that they are effective. We will also continue the open dialogue with you, our shareholders, and your representatives.

Sincerely,


Thomas Glanzmann
Chairman of the Nomination and Remuneration Committee