Speeding up the development of mascara brushes
The development of mascara brush prototypes usually takes up to 18 weeks. By using a new plastic powder for the production process, Sulzer's Applicator Systems division was able to develop a prototype within one week.
More
Time is money, and the world of beauty is no exception to this rule. Before a new mascara finds its way into the stores, it goes through an extensive development process. Although they may look similar, all mascaras are different. Eyelashes are individual, and different cultures prefer different styles. Therefore, it is important to conduct tests under real conditions once the R&D department has designed a new model.

Too stiff to use for tests

So far, mascara brush prototypes have been produced from a hard plastic material using a 3D CAD (computer-aided design) drawing. This could take up to 18 weeks because the manufacturer had to make a drawing, create visual patterns through 3D printing, adjust the drawings to customer needs, and create a pilot tool for the injection molding process. For every single mascara bristle, a small hole – called a cavity – needed to be milled into the injection mold. With the prototype, customers had the opportunity to evaluate the brushes visually. However, the bristles were too stiff to actually test them under real conditions. Further, the production process took a long time and was expensive.

"In short: we want to grow profitably"
Sulzer is expanding its applicator business. Amaury de Menthiere, Division President of the new Applicator Systems (APS) division, explains why mascara and co. fit in well at Sulzer and where he wants to take the new division.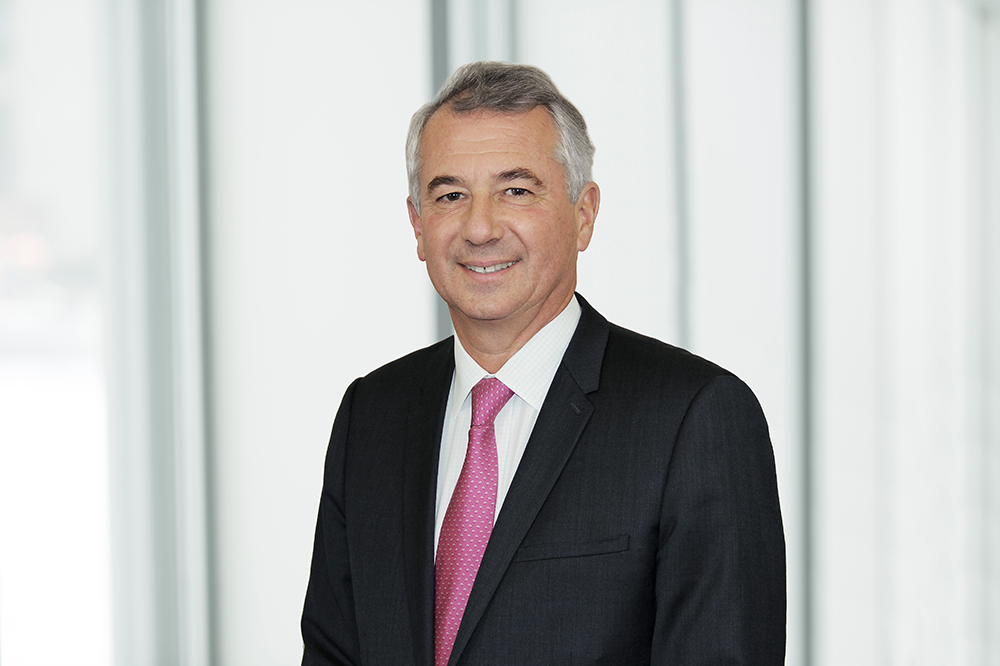 Amaury de Menthiere, Division President Applicator Systems
Sulzer's acquisition of Geka surprised many people. How do mascara, lipgloss, and co. fit in at the Swiss industrial company?
Amaury de Menthiere: Many know Sulzer as a pump manufacturer for the oil and gas, power, and water markets. But Sulzer is a lot more than that. With its Mixpac business, the company has been delivering applicators for the adhesives, dental, and healthcare markets for a long time.
How does Geka fit in? You just need to have a look at the shop floors; Mixpac and Geka use almost the same production machines. Both businesses manufacture their products through injection molding processes. We use the same type of equipment for the assembly of the molded parts. We also have the same approach to assess quality and operational excellence. The markets may be different but the production process is essentially the same.
What are the advantages of the new setup?
Through the combination of Mixpac and Geka, we can bundle the sourcing of machines, injection molds, and plastics. This saves money. Another advantage is our geographical footprint. Geka is mostly active in Europe as well as North and South America. Mixpac has a strong presence in Switzerland and China. Thus, the two companies complement each other well in terms of locations. From the Geka location in Brazil, employees of Mixpac are beginning to gain access to the local dental market. And Mixpac's China site is being used to source injection molds for Geka in China.
In a nutshell, our new Applicator Systems division is the largest in its industry and the only one that is globally active. This meets the demands of our customers who want the same products around the world.
What does the portfolio of the new Applicator Systems division include?
We offer products and services for liquid application, and we offer mixing technology for the adhesives, dental, healthcare, and cosmetics markets. These products include precise applications systems as well as one- and two-component mixing and dispensing systems. For example, we manufacture the applicators for adhesives that are used to mount windshields in cars. We also produce applicators that your dentist uses when applying a dental filling. And we develop and manufacture cosmetics products such as mascara, lip gloss, and eyeliner.
What are your plans for APS?
In short: we want to grow profitably. Our sales were roughly CHF 420 million in 2017. Our goal is to bring these up to CHF 800 million to CHF 1 billion in a few years. How will we achieve this? By acquiring companies but also by developing our existing business further. For our beauty business, we are expanding our manufacturing site in Bechhofen, Germany, and doubling its size. Further, we are building a new factory in Poland to drive our industrial business. We plan to stay in niche markets with high requirements to preserve our healthy profitability.
What is important for customers in the applicator business?
The method of applying the material is becoming more important. Nowadays, it is more common that the customers choose the application system first and buy adhesives, sealants, and fillings based on this. Therefore, the expediency, quality, and performance of the application systems are becoming an important selling point. But in the end, being able to choose the right system for the content and the application is what makes us successful. This is the reason why APS is constantly improving its capability to test the different combinations and solutions and to recommend the best application system to its customers.
Sulzer is investing in additive manufacturing (AM) technologies. What role does AM play in your division?
Additive manufacturing is becoming more and more important. We have produced prototypes of mascara brushes by 3D printing technologies for some years now. As new materials and methods enter the market and the technology becomes more affordable, we will be ready to use AM for actual products in due time.
Experimenting with new materials and technologies
Researchers constantly uncover new materials that can be processed using 3D printing. Today, the processes are still cost-intensive and are used primarily for the production of prototypes or components in small quantities. Geka has used 3D printing technology for mascara brush prototypes since 2007.
Thanks to the new material and method, our product designers were able to accelerate the development process of mascara brush prototypes. We can introduce products to the market more quickly, and they meet customer requirements even better.

Amaury de Menthiere

Division President Applicator Systems
To speed up the development process, the teams were looking for alternative methods and materials for the production of prototypes. Eventually, they were successful: A new type of plastic came onto the market. This specific material ensures that each individual bristle is stable enough to separate the eyelashes yet elastic enough not to hurt the eyes.
The material was set but the process not yet. The teams made many attempts to find the best manufacturing process. The solution was an additive manufacturing technology called selective laser sintering (SLS).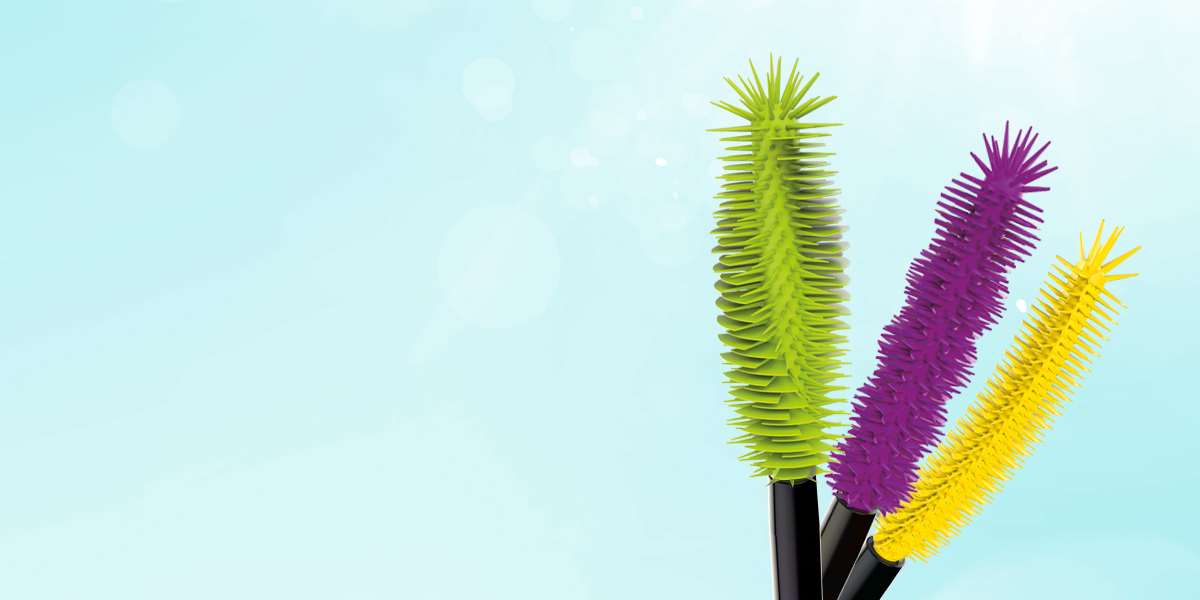 How selective laser sintering works
Selective laser sintering (SLS) is a relatively new technology within additive manufacturing. So far, it has mainly been used at Sulzer for rapid prototyping and to produce small series of components. As the commercialization of additive manufacturing continues, companies are discovering SLS for more and more production purposes.
A laser sintering system applies a thin layer of powdered material to a construction platform. By means of a laser beam and a movable mirror, the material is selectively fused. After lowering the construction platform, the next powder layer is applied. This process is repeated until the component has been built up in the powder bed – layer by layer. The slight drawback to this technique is that the components do not have the same surface structure as parts made using injection molding.

Functional principle of the selective laser sintering process, also called SLS.
Cutting production time by 17 weeks
Thanks to the new method, Sulzer accelerated the development process considerably. The customer now receives a prototype within one week instead of 18 weeks. Thanks to the new material, the customer can actually test the prototypes. In the case of customer-specific adaptations, the drawings can be immediately adjusted and new brushes produced through 3D printing.
1
week
Time it takes to deliver the prototype to customers thanks to the innovative method
Today, there are still quality differences between 3D printed and injection-molded prototypes. The surface of the 3D printed brushes and the amount of the mascara mass that is applied to the eyelashes may not be exactly the same as with injection molding. However, customers are able to gain sufficient information from the prototypes to make decisions.
The development process is faster, products are introduced to the market more quickly, and the final product meets customer requirements even better.
With technology progressing fast, additive manufacturing processes will not only be used for prototypes but be introduced into Sulzer's factories in the foreseeable future.
Interested in more stories about our products and services? Check them out at www.sulzer.com/stories.