Bringing water to drought-affected areas
Brazil's hot climate poses major challenges for the country's water infrastructure. Large areas such as the Greater São Paulo metropolitan region are suffering from the consequences of water scarcity. The Brazilian water company Sabesp looked for a partner to increase the water supply and bring relief to millions of people. Not many suppliers were up for the job – but Sulzer was.
More
The land of carnival, football and eternal sunshine – the largest country in South America evokes in many a traveler enticing reveries of summer, sun and fun. But while this notion paints a perfect picture for tourists, it poses a problem for millions of people who call Brazil their home.
Three million Brazilians without access to safe water
Drought has the country in a firm grip, as climate change aggravates existing water scarcity. According to the global nonprofit organization Water.org, three million people in Brazil live without access to safe water, and a staggering 24 million lack access to sanitation. Frequent downtime in water supply, disruptions in service and deficiencies in drinking water systems are challenges that Brazilians face in their everyday lives.
Brazil's government is building new infrastructure to bring relief to its semi-arid areas where water scarcity is taking its toll.
A project of superlatives
With its 22 million inhabitants, Greater São Paulo is one of the largest metropolitan regions on Earth. The Brazilian water company Sabesp took ambitious action to build a new source of water supply for the region. The São Lourenço system brings 6'400 liters of drinking water per second – enough to fill roughly ten Olympic-size swimming pools every hour – to the residents of seven municipalities.
The project involved the construction of a brand-new water treatment and storage facility on a mountaintop close to the city. Water for the plant comes from the Cachoeira do França reservoir, 83 kilometers away and several hundred meters lower in altitude.
The one company up to the job
Several large pumps located at the reservoir intake station would transport the water from the reservoir to the new treatment facility. Back in 2018, the construction consortium had to find a partner with the ability to manufacture pumps capable of delivering up to 6'400 liters per second and a head of 365 meters. Not an easy task.
After conversations with several original equipment manufacturers, only Sulzer was able to demonstrate the necessary experience, engineering and manufacturing capabilities to design, test and supply pumps of this size.
Essential services for critical infrastructure
Large infrastructure requires frequent maintenance and care – particularly in times when it is overtaxed, such as the COVID-19 pandemic. During lockdowns, authorities put their trust in Sulzer to continue providing essential services for the infrastructure we rely on every day. Sulzer's skills, proximity and speed helped a UK hospital keep two operating theaters open over a winter weekend.
Read more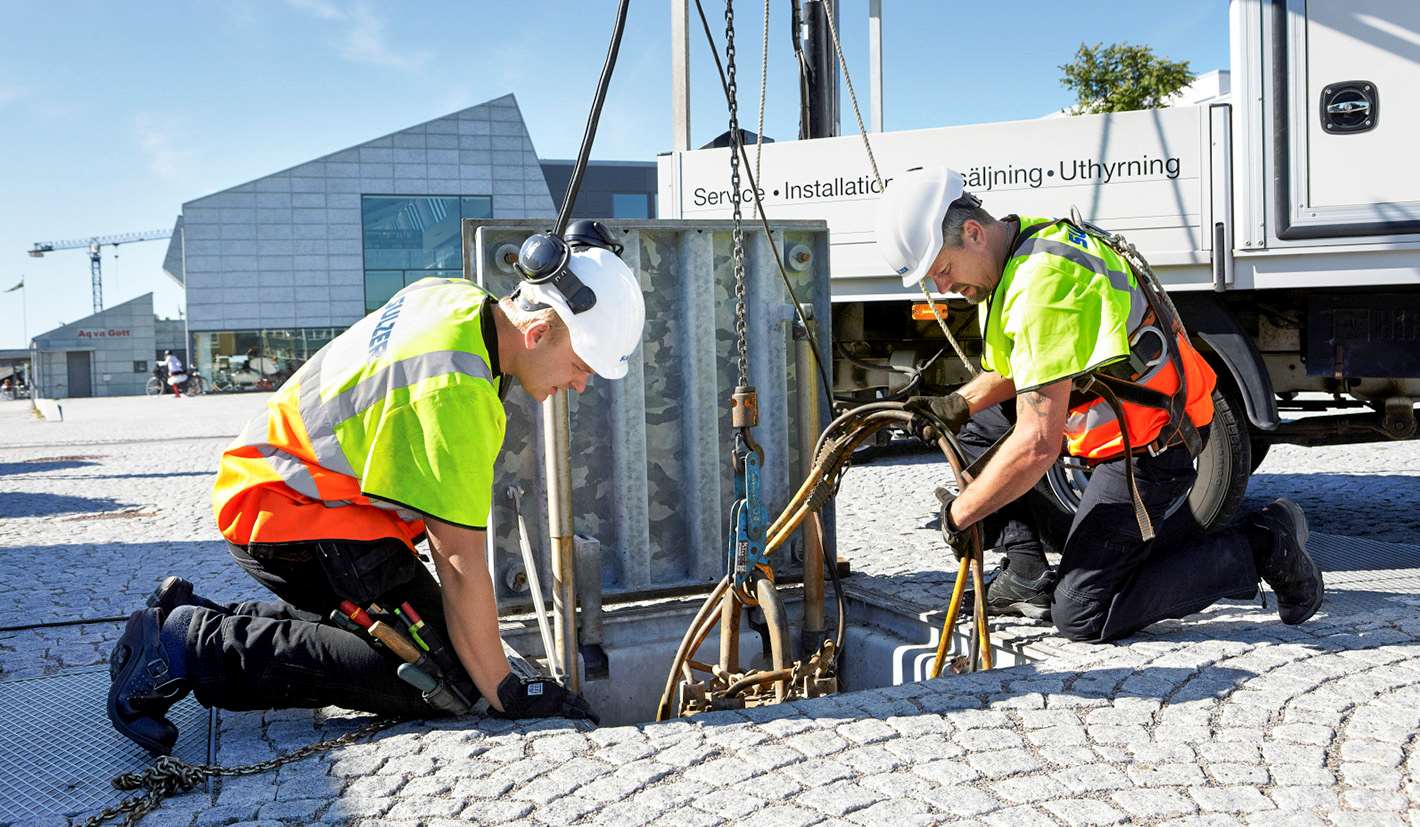 Our employees worked selflessly throughout the lockdowns – with stringent health and safety precautions in place – to keep power, water, medical and transport infrastructure up and running around the world.
Free health checks for energy equipment in hospitals
When medical facilities were increasingly confronted with COVID-19 patients and fast approaching capacity limits, Sulzer's service teams stepped in to offer free health checks for energy equipment in hospitals. This enabled healthcare professionals to focus on their important work without having to worry that their infrastructure might fail.
Sulzer's service specialists in the UK offered free support to the National Health Service. UK hospital estate managers and facility management providers seized this opportunity and called on Sulzer to carry out checks and maintenance on critical plants and equipment, thereby guaranteeing uninterrupted performance amidst the increasing strain on medical infrastructure.
Emergency weekend repairs at a hospital
Towards the year-end, Sulzer's UK service team received a breakdown call from a hospital in Southern England. Two fire alarms had gone off because both their motors had failed, leaving the hospital unable to use two operating theatres.
This would be dangerous in any situation but even more damaging during the coronavirus crisis – it was clear that the hospital needed urgent assistance. When the customer contacted Sulzer, the team went the extra mile to source and supply a new motor within 50 minutes following the request for assistance.
Operating in these difficult times has meant modifying working practices, but Sulzer remained committed at all times to providing a flexible and high-quality service – while protecting the safety of staff and customers alike.
Five giant Sulzer pumps
Sulzer manufactured the giant pumps and tested them at full load on our in-house test bed. With a 500 mm discharge diameter, 970 mm nominal impeller diameter and an output of 1'500 liters per second at a 365-meter head, the result was five of the largest pumps ever installed in the country.
"I remember we had to carry out the customer witness tests at night to avoid overloading the local electricity supply because the pumps were so incredibly big", remembers Claudio Wada, Sales Manager Engineered Water at Sulzer.
Meeting water demand for the next ten years
Sulzer specialists also oversaw the installation and commissioning of the pumps at the site.
Sulzer is using technology to bring water to millions of people in the Greater São Paulo metropolitan area, meeting projected growth in water demand for the next ten years at least.
More stories about our products and services at www.sulzer.com/stories.