– Focus – Two centuries of technological leadership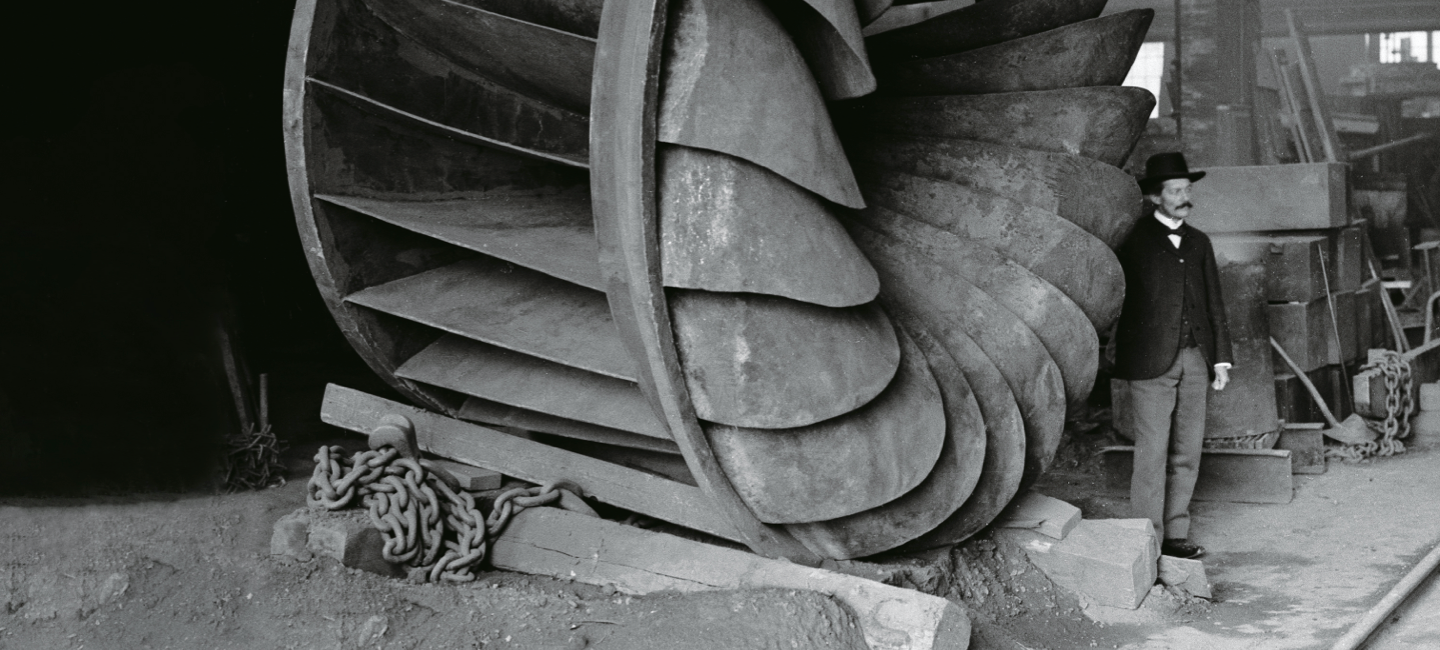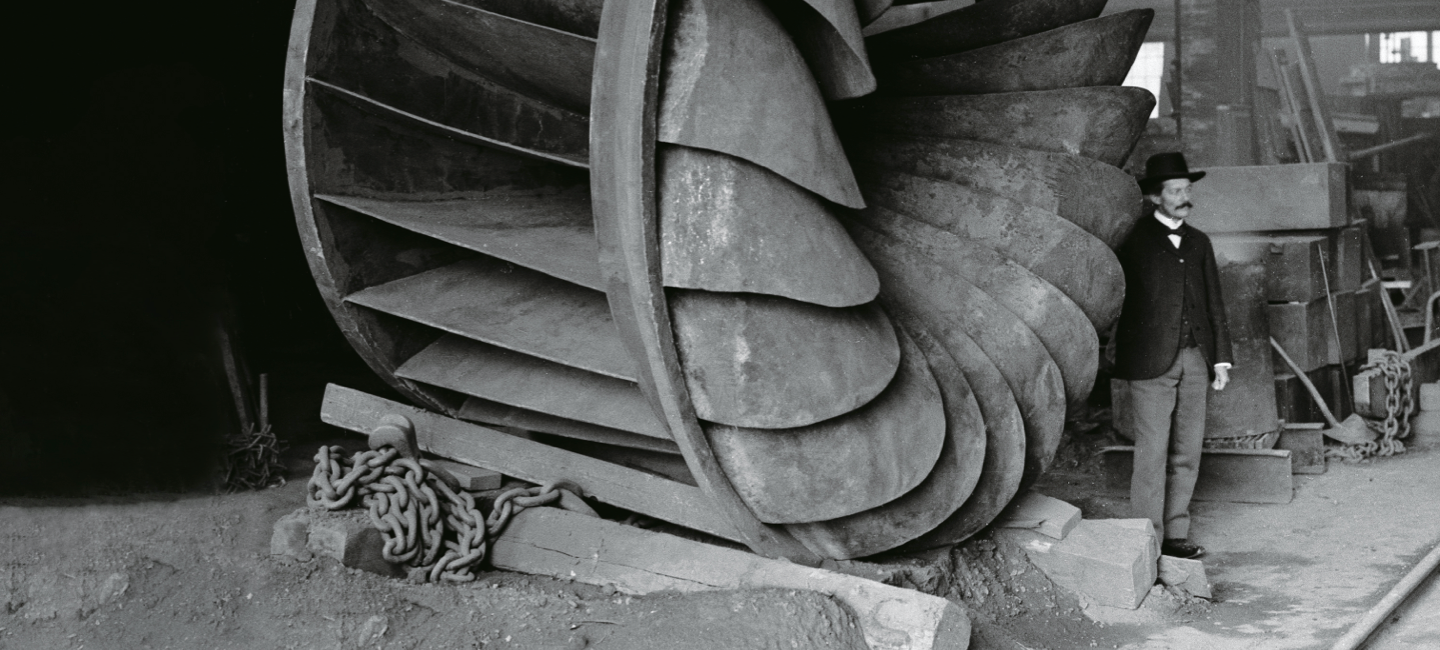 Two centuries of technological leadership
Since Sulzer's founding in 1834, the company has been at the forefront of technological advancement across a wide range of industries. In a year when Sulzer's Applicator Systems division was spun off to create medmix, a newly independent global leader in high-precision delivery devices, we take a look at some of Sulzer's achievements and historical milestones: how the company has incubated technologies and businesses as an innovative pioneer over almost 200 years.
One theme remains particularly constant throughout Sulzer's history: the company has never been afraid to reinvent itself. As times, industries and technologies change, so does Sulzer — constantly reshaping its business as new opportunities arise, and others mature, to meet the evolving needs of our society.
The first steam and diesel engines
In 1851, the visionary British engineer Charles Brown moved from the UK to Switzerland to join Sulzer, which had already established an international reputation for engineering. Brown worked for 20 years at Sulzer, during which time he carried out pioneering work developing early steam engines. In 1871, Brown co-founded the Swiss Locomotive and Machine Works, which was eventually taken over by Sulzer in 1961 to continue a legacy of over 100 years of railway engineering. In 1998, Sulzer sold its railway business in parts to Stadler Rail and Bombardier to focus on faster-growing core activities and provide a better fit for the further development of the businesses.
A similar chain of events has played out in other industries — Sulzer innovating to develop solutions to society's problems. This is how Sulzer's name came to be inseparably linked to some of the most important developments of the last two centuries. In 1898, Rudolf Diesel's work at Sulzer led to the invention of the first diesel engine and 100 years of diesel engineering for Sulzer, until the company once again recalibrated its core focus and sold the diesel business to Wärtsilä in 1997. Sulzer began producing turbo compressors and turbines in the mid-twentieth century, and while the production parts of the business were variously sold to MAN and ABB, and later to Alstom and Siemens, the decades-long expertise with the machinery still forms a core part of Sulzer's Services division today.
From military planes to prosthetics
Sulzer's precision casting, used for example in the twentieth century for specialized parts in military planes, was the spark that ignited Sulzer's activities in a completely new field — orthopedic implants. Thanks to a great deal of research and innovation over the following decades, Sulzer Medica's portfolio included cardiac pacemakers, vascular prostheses and heart valves in addition to more than 400 different prosthesis variants by the time it was sold to Zimmer in 2003 — where it remains a very successful part of the business. These are but a few examples of how Sulzer's legacy endures across industries — and how the technologies it incubated are still central to today's products and machinery.
Sulzer's latest creation: medmix
Fast-forward to 2021, and Sulzer successfully completed the spin-off of its Applicator Systems division, renamed medmix. As part of the Sulzer family, medmix became a global leader in high-precision delivery devices for markets ranging from healthcare to adhesives and beauty. The division's roots trace back to 2006, when Sulzer acquired Mixpac, Werfo and Mold. These acquisitions, combined with the expertise of Sulzer's Chemtech division, allowed Sulzer to revolutionize the mixing, dispensing and application of multicomponent materials. Sulzer created the Applicator Systems division in 2017 to encompass this newest niche, and in 2021, the business was ready to stand on its own. With a valuation close to CHF 2 billion, profit margins of 25% and over 900 active patents, medmix's success and innovations touch billions of people's lives — from its contributions to healthcare devices to the glue that sticks the pieces of your car together, and even to your makeup.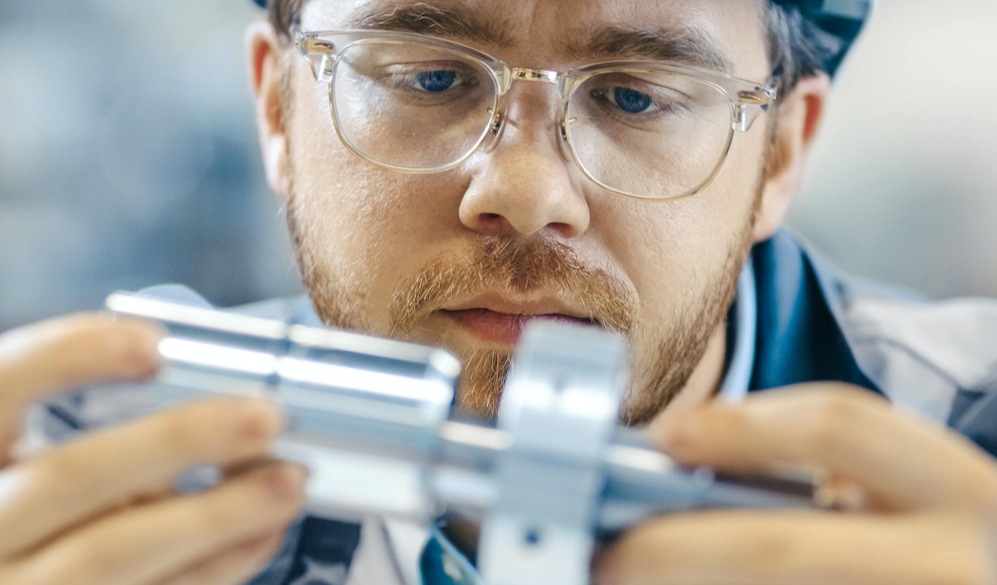 Sustainable solutions to society's problems
The spin-off has allowed Sulzer to once again refocus and reinvent itself, as it has done so many times throughout its history. Sulzer is now a pure play flow-control company, using its expertise to improve lives and solve many of society's pressing problems.
Water is now the largest business in Sulzer's Flow Equipment division, and its comprehensive portfolio of water treatment solutions mean that it provides for every stage of the water life cycle. Our products ensure that fresh, clean water is brought to millions of people worldwide, for use in our homes, farms and industries, while protecting this most precious natural resource.
And as the world prioritizes the essential goal of decarbonization, Sulzer continues to lead the way. Our technologies are helping companies and industries worldwide to reduce emissions and waste through the circular economy, carbon capture and storage, renewable fuels and materials, recycling, and novel techniques for energy production. Discover in this report how Sulzer's technology is central to most production facilities for degradable polylactic acid (PLA) bioplastics worldwide, or how we are helping to create biogas from sludge during water treatment so that these electricity-intensive facilities can achieve energy neutrality. And almost 90 years on from Sulzer's development of weaving machines and the successful textile business that followed, the company has once again entered textiles, this time with core separation technology to recycle them.
In a world where the pace of change is only accelerating, nothing lasts forever. Times change, our society evolves and the problems to be solved mutate. Thanks to Sulzer's unparalleled ability to incubate new technologies and reinvent itself, the company has stayed relevant over 180 years and continues to develop highly innovative solutions to the world's problems. Sulzer's most exciting business is always the next one.
More information about our products and services at www.sulzer.com.