– Letter to the shareholders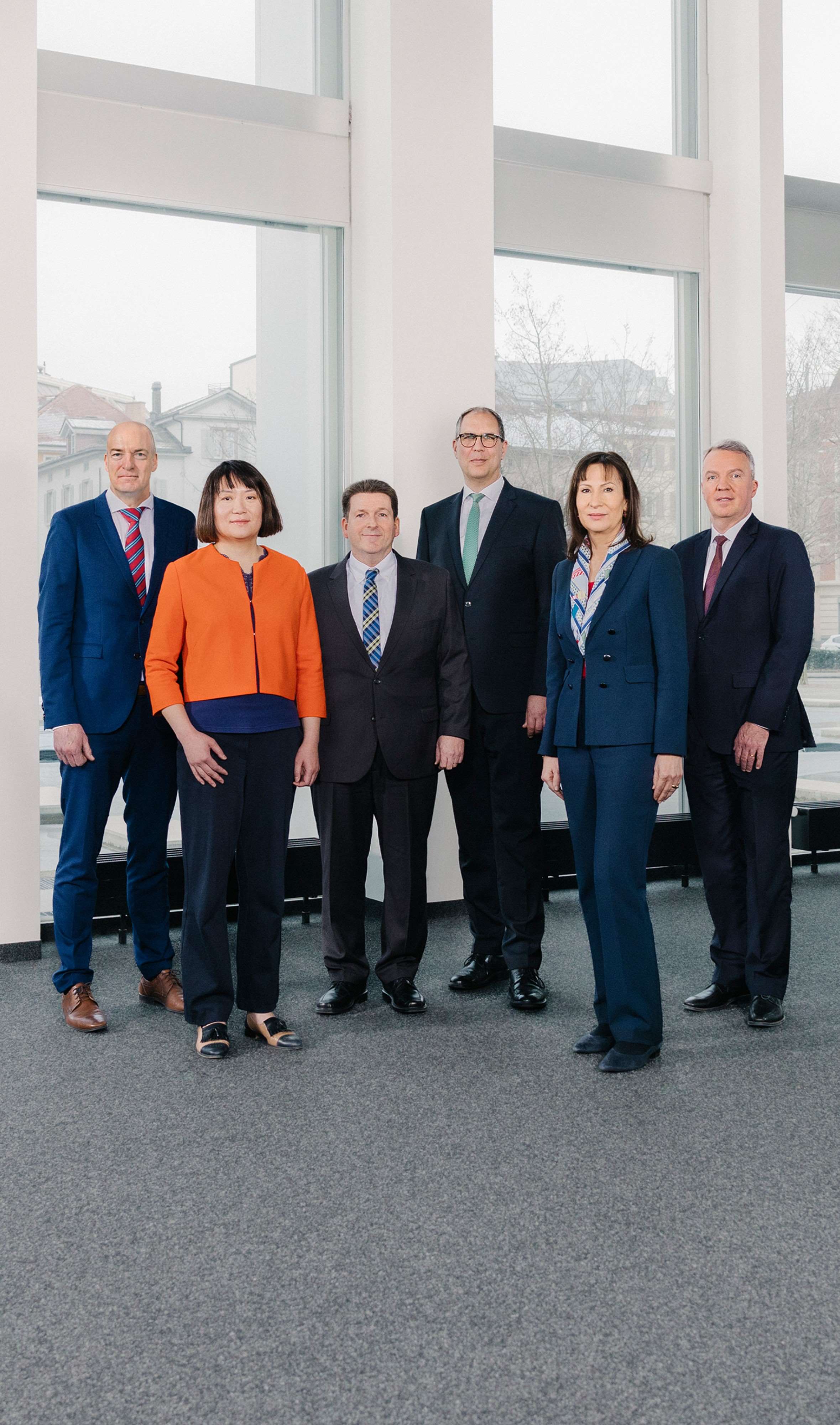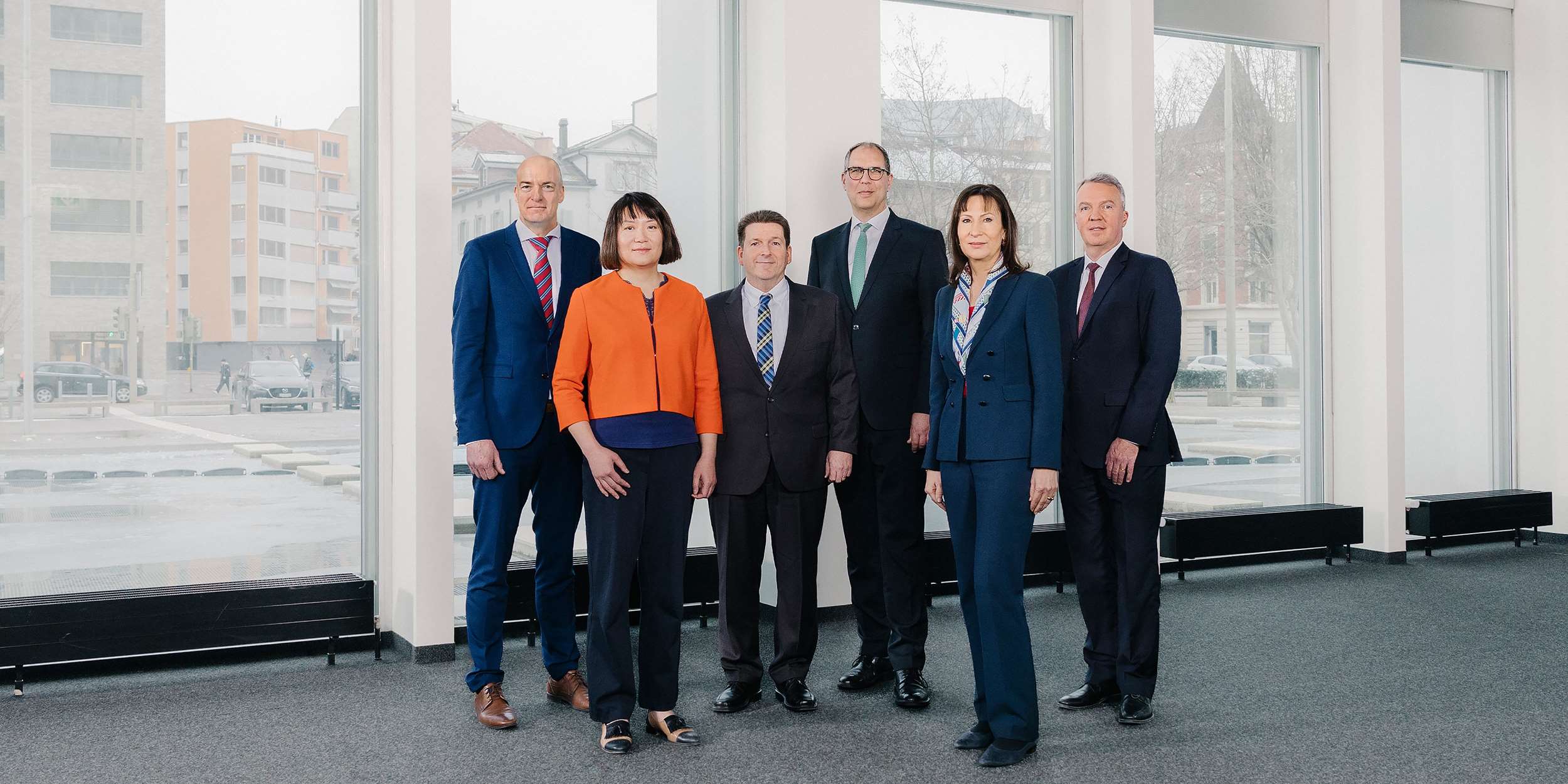 Sulzer Executive Committee
From left: Tim Schulten, Division President, Services; Haining Auperin, Chief Human Resources Officer; Thomas Zickler, Chief Financial Officer; Uwe Boltersdorf, Division President, Chemtech; Suzanne Thoma, Executive Chair; Jan Lüder, Division President, Flow Equipment

After an eventful yet successful year for Sulzer, it is my pleasure to present you with our 2022 annual results and our outlook for the coming year.
Energy security and affordability as well as the reliable supply of other critical goods have re-emerged as fundamental building blocks for the stability, prosperity and economic development of our society. This is true for business, industry, consumers and society at large. At the same time, the determination to take the necessary measures to reduce climate change is persisting and growing – as is the willingness to take concrete steps to mitigate the effects of climate change. The degradation of biodiversity, the pollution of our planet and the increasing scarcity of water resources must be tackled.
Sulzer contributes to the solutions for these fundamental challenges by reconciling the needs of our planet with those of a growing population and economically developing societies. With this in our minds and hearts, we are laying the foundation for future success. The evolving needs of business, industries, the public and consumers present significant upside potential for Sulzer's development.
The markets that Sulzer serves are large, global, well-established and still growing. The competitive situation and the sustainability challenges call for Sulzer's technologies: efficiency of operations, lifetime extension, reduction of water usage, and oil recycling or solvent recovery processes are examples from the chemical and the oil and gas industries.
Our customers are increasingly choosing new or nascent powerful approaches to significantly reduce their customers' and their own ecological footprint. Sulzer's technologies enable carbon emission reductions, polymers from biological sources, recycling of plastic waste and textiles as well as efficient energy generation.
To ensure that we seize these opportunities and better respond to the constantly evolving demand, we must take steps to recalibrate our strategy. At the same time, we are also focusing on operational excellence to enhance our productivity and effectiveness. This work has started and is being conducted from a position of strength and momentum, giving us added freedom to maneuver.
Significant rise in orders
In 2022, the company performed well considering the challenges global economies face. Orders rose 9.1% year on year, buoyed in particular by the Flow Equipment division (+8.9%) and the Chemtech division (+22.5%), where our Renewables business continued its strong growth path and capitalized on soaring demand (+ 37.8%) compared with 2021.
Sales saw a modest rise of 1.8% versus the previous year, a good achievement given the significant geopolitical and supply chain difficulties and Sulzer's exit from the Russian market, which particularly affected our Services business. Operational profitability continued to rise, increasing by 70 basis points to 10.0%. Free cash flow amounted to CHF 58.3 million, down from CHF 210.5 million on a comparable basis. The main driver for the reduction in free cash flow for the period reflects the higher working capital, in the context of the fluctuating market conditions and to mitigate the difficult global supply chain environment.
I would once again like to thank Sulzer's teams around the world who successfully overcame global market adversities to achieve these excellent results.

A new leadership structure to guide Sulzer's realignment
As a first step in recalibrating our strategy, we announced in October 2022 that we are combining the roles of CEO and Chair of the Board of Directors into the newly created role of Executive Chair. The Board unanimously agreed that the urgency and pace of change required to cater for the shifts in demand are such that Sulzer will greatly benefit from the heightened collaboration and increased transparency between the Board of Directors and Executive Management offered by the dual mandate.
To balance the role of the Executive Chair from a governance point of view, Sulzer is appointing an independent lead director, increasing its board members to seven highly experienced business leaders, establishing a new governance committee and adapting the memberships in the Board committees to ensure effective oversight.
Renewable and reliable energy
One of our principal focus areas as we seek to realign our strategy is energy. In an environment of escalating shortages, the world needs more clean and renewable energy. At the same time it needs to guarantee reliable supply of cleaner fossil fuels during the transition phase for the billions of people that depend on it. In this report you can read about how Sulzer is providing for both sides of this coin – accelerating the transition to renewable energy while continuing to innovate with traditional fuels to make them cleaner and more efficient.
For example, Sulzer is developing solutions to one of the major challenges that confronts renewable energy forms such as wind and solar – ensuring that the variable renewable energy supply caused by unpredictable weather conditions can be evened out and controlled to match energy demand. Sulzer's innovations allow energy to be stored as it is produced and then released when needed, helping to provide a solution to this key barrier to the large-scale adoption of renewable energy.
On the other hand, we helped a state-owned Middle Eastern company to implement a novel circular solution to maximize oil extraction from depleted oil wells using high-pressure captured carbon. While reducing the need for further oil exploration by allowing us to extract far more oil from each well, the process also provides the perfect means of storage for the carbon – buried safely underground. Such innovations that enable circularity and reduce emissions from fossil fuels will be crucial as we continue to meet global energy needs during the course of the energy transition.
As you will see throughout this report and beyond, we are enabling companies and industries worldwide to reduce emissions and waste through the circular economy, carbon capture and storage, renewable fuels and materials, recycling and novel techniques for energy production. Each of these solutions form a critical piece of the puzzle on the path to a new era – and we are proud to be in a position to accelerate this transition while creating value for our stakeholders.
Outlook for 2023
Sulzer has started the year with a strong order backlog and expects continued growth in its markets despite ongoing uncertainties. We believe that fundamental megatrends will continue to drive strong demand for Sulzer's technologies.
For 2023, Sulzer expects orders to increase 3 to 6%. Sales are expected to grow by 7 to 9%. Operational profitability is expected to further improve to above 10.0%.
One-off effects have impacted net income negatively in 2022. As no comparable impacts are expected for 2023, Sulzer expects net income in 2023 to be significantly higher compared to 2022.
We are extremely excited about the future. Sulzer's technologies are making a significant contribution to solving some of the most pressing challenges our society faces – while driving profitable growth for the company and creating value for our shareholders, partners, employees and communities. This confidence in our future performance is also reflected in the proposed ordinary dividend of CHF 3.50 per share at the Annual General Meeting.
We thank you, our shareholders, clients and employees, for accompanying us on this journey and look forward to continuing to deliver for you in the coming years.
Yours sincerely,

Suzanne Thoma
Executive Chair